WHY YOU SHOULD LISTEN TO ARLO PARKS
Updated: Jun 8, 2021
WHO IS ARLO PARKS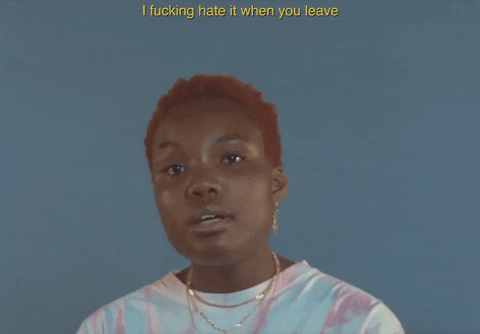 Sounds of the new generation. Actually, we want to produce her for everyone. I want to say like she singers of '00s but the point is she born in 2000. Okay, let's get into a little bit for her. Her real name is Anaïs Oluwatoyin Estelle Marinho. That's a little bit long but we want to call her Arlo Parks. Her name comes from her interested singers for example Frank Ocean and King Krule. Okay, I think that's enough to produce her. Let get into the albums that she released.
Collapsed In Sunbeams
Collapsed In Sunbeams
What should I say? Most probably, it will be the best album in 2021. Collapsed In Sunbeams is the leader of new generation lo-fi music and indie-pop. I don't want to analyze all songs because in every song there is I need just one word " spectacular". Every story starts with something great and new. And I should say Arlo Park's story is going to start with Collapsed In Sunbeams.
Why we highly recommended her album's vinyl record. Because it's available on Amazon now. Also, that vinyl record is a special collection. And this is the second vinyl record of Arlo Parks. So what do you waiting for?!
Click Here and visit the vinyl's Amazon link
Sophie
Sophie
Arlo Parks released 2 albums in 2019. And I want to say that she was just nineteen. One of them is Sophie. I think Sophie is more defined in her song style when she was nineteen. When you listening to her song you feel like you are in her mind. There is meaning in the words!!
You can support her on that link which you will reach her Amazon link. Then you can check her songs on Amazon Music. Let's support the future's queen.
Click here and visit the digital product's Amazon link
Super Sad Generation
Super Sad Generation
Super Sad Generation doesn't it enough to say anything about the album. I think everybody understands who born after the '00s. In this album, there are just 4 songs but it's enough to say anything about Arlo Parks album. Some songs are slow but some of them are not. It is a little bit slow in other albums. The main reason is Arlo is a little bit sad in this album. Maybe we should ask her.
There is another vinyl record of Arlo Parks. This is her first vinyl record of her. And I think everyone should take this cool vinyl record such as us.
Click Here and visit the vinyl's Amazon link
In conclusion, You should check her vinyl records and also other digital music. We are listening to her song and we were interested in her. I hope she will continue her songs and we can buy other vinyl records.